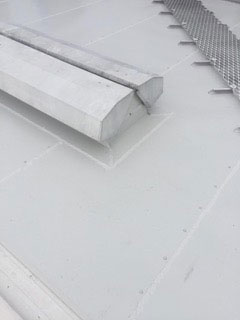 Are you in need of a roof repair company in Gold Coast? Roofs might get damaged due to storm, hailstones, fallen branches or irregular maintenance. These roofs need immediate repair as it leads to significant costs if left unattended for a longer time. High End Roofing offers roof repair services who are specialized in repairing tricky roofs in Gold Coast, QLD. We bring back your weathered roof to life using suitable roof repair solutions. While our solutions not just enhances your roof, but also lasts long.
You may not be able to run your AC or heaters when you have a leaky roof. Operating your appliances without repairing your roof can increase energy consumption. With an expert team of High End Roofing, roof repairs become easy as we repair dents or damages caused to your roof immediately for a stabilized energy consumption.
Suited for all types of climatic conditions our roof repair solutions are ideal for homes, office, commercial, industrial, and heritage. Our talented crew has a strategic approach to find the leaks in your roof. It is very important to locate the leak without which you would waste money on repairing roofs that are not damaged.
The climate of Gold Coast can be harsh on roofs and deteriorates the lifespan of roofs. We are a team of expert roofers who understand the need of repairing your roofs and offer the finest quality services that can withstand storm and wind. Our specialists have the state of the art machinery to efficiently fix your roofs with the highest quality materials and components.
For over 20 years, we've been fixing roofs of a diverse range of buildings across Brisbane, QLD. High End Roofing has a team of well-trained professionals committed to employing holistic practices to build a solid roof. We ensure to keep our Brisbane customers satisfied by giving a good fix to your roof using suitable adhesives and enhance resale value.
If you are worried about fixing your roof within your budget, call us to talk to our High End Roofing Brisbane experts to have an apt solution that are designed to suit your budget.